How to Unlock a Steering Wheel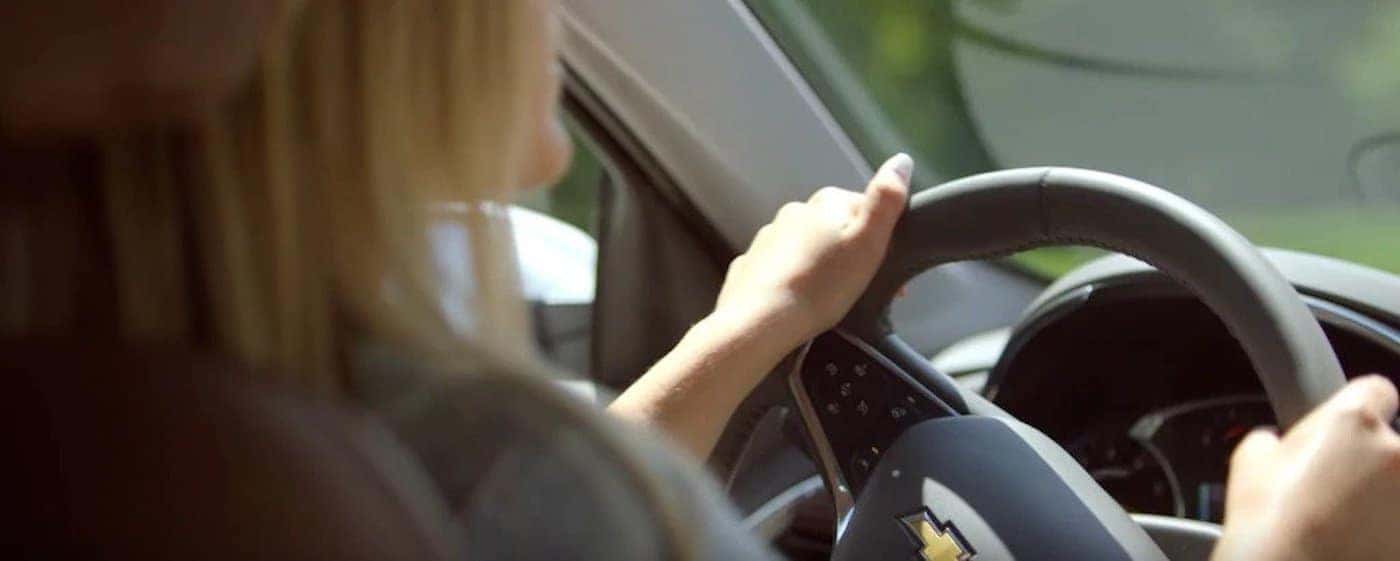 Whether you're wondering about how to unlock a steering wheel or how to lock a steering wheel, Stratford drivers are in the right place. Most arrive at this guide having accidentally locked their steering wheel. If you can't ignite your car and can't turn your steering wheel, it's likely locked, but don't worry. It's not a cause for alarm. Read on to learn how to unlock it and more. If you have other issues, either get in touch with the Hillside Chevrolet Buick GMC service department in Charlottetown or explore our Chevy service tips.
How to Unlock a Steering Wheel: Step-by-Step Guide
Cornwall drivers who have accidentally locked their steering wheel only need to:
Pull the wheel in the same direction you did when you accidentally locked it.
If you're not sure, experiment with both directions. You'll know it's the right direction because the wheel will be a little bit looser.
While you're turning the steering wheel, start the car.
If the wheel's still stuck or the engine won't turn on, try this procedure turning the wheel in the opposite direction.
Unlocking a Steering Wheel: Tips to Keep in Mind
When figuring out how to unlock your steering wheel, PEI drivers should keep these tips in mind:
Don't Use Brute Force: If you're getting frustrated, take a moment to breathe. You don't want to yank your steering wheel because you may damage it.
Try a Different Key: If our guide doesn't work and you can't turn the key in the ignition, it may be that the key is worn out and can no longer engage the car's tumblers. If you suspect a problem with your key, Hillside Chevrolet Buick GMC can make you a new one.
How to Lock Your Steering Wheel Intentionally
So why does your steering wheel have a lock mechanism, and how can you lock your steering wheel? This feature exists to give you added security when you leave your car in an unfamiliar place. It can make it more difficult for a car thief to tamper with your car. To lock your steering wheel, simply:
Turn off your car and take the keys out of the ignition.
Turn the steering wheel one way or the other until you hear a click.
Your steering wheel will lock until you return, unlock the steering wheel, and start your car.
Have Questions? Read Out to Hillside Chevrolet Buick GMC!
Do you have lingering questions about how to lock your steering wheel or how to unlock a steering wheel? No worries. Give us a call at 833-914-1496. We'll walk you through anything that remains unclear. If you have questions about other car service issues, explore our site for more informative reads about when to change out your car brakes, when to get an oil change, and more!
More From Hillside Chevrolet Buick GMC
If you're shopping for 2023 Chevy Silverado 1500 trim levels near Stratford, you'll have plenty of options. In total, there are nine 2023 Chevy Silverado configurations for you to choose from, so we've made the research process just a bit easier by breaking down the pricing and core features for each of the Silverado…

Nearly any new Chevrolet vehicle will deliver you impressive efficiency as you take on the Stratford roads. However, if you've been thinking about making the switch to an all-electric vehicle, look no further than the 2023 Chevrolet Bolt EV. The new Chevy Bolt EV is a fully-electric vehicle that provides the latest technology and…

The 2023 GMC Sierra 3500 can up to 16,329 kg when properly equipped. Take a moment to learn about its towing and engine specs, the 2023 GMC Sierra 3500 payload capacity, and this truck's many towing and hauling features. Then, apply for financing and contact Hillside Chevrolet Buick GMC to test drive the Sierra 3500 for sale…